ClickDesigns graphic design software
ClickDesigns - the ultimate designer for EVERYONE!
The First & ONLY Software That Does It
ALL
For You.
All-in-ONE

Incredible Designer
An incredibly easy-to-use software that allows you to create your own designs without the need for a graphic designer.
Awesome Designs

Get great designs quickly and effortlessly WITHOUT expensive designers, coders, Photoshop, or Illustrator.

Dive straight in without knowing a thing about design with easy point & click and a wide selection of great looking templates created by professionals with a sleek and modern design.

Increase your sales with amazing designs without any creative or technical skills.
Instant website transformation

Immediately transform your blog, website, and sales funnel to unlock your true potential for serious growth.

It doesn't matter whether you start with a blank canvas or use the templates inside the comprehensive library.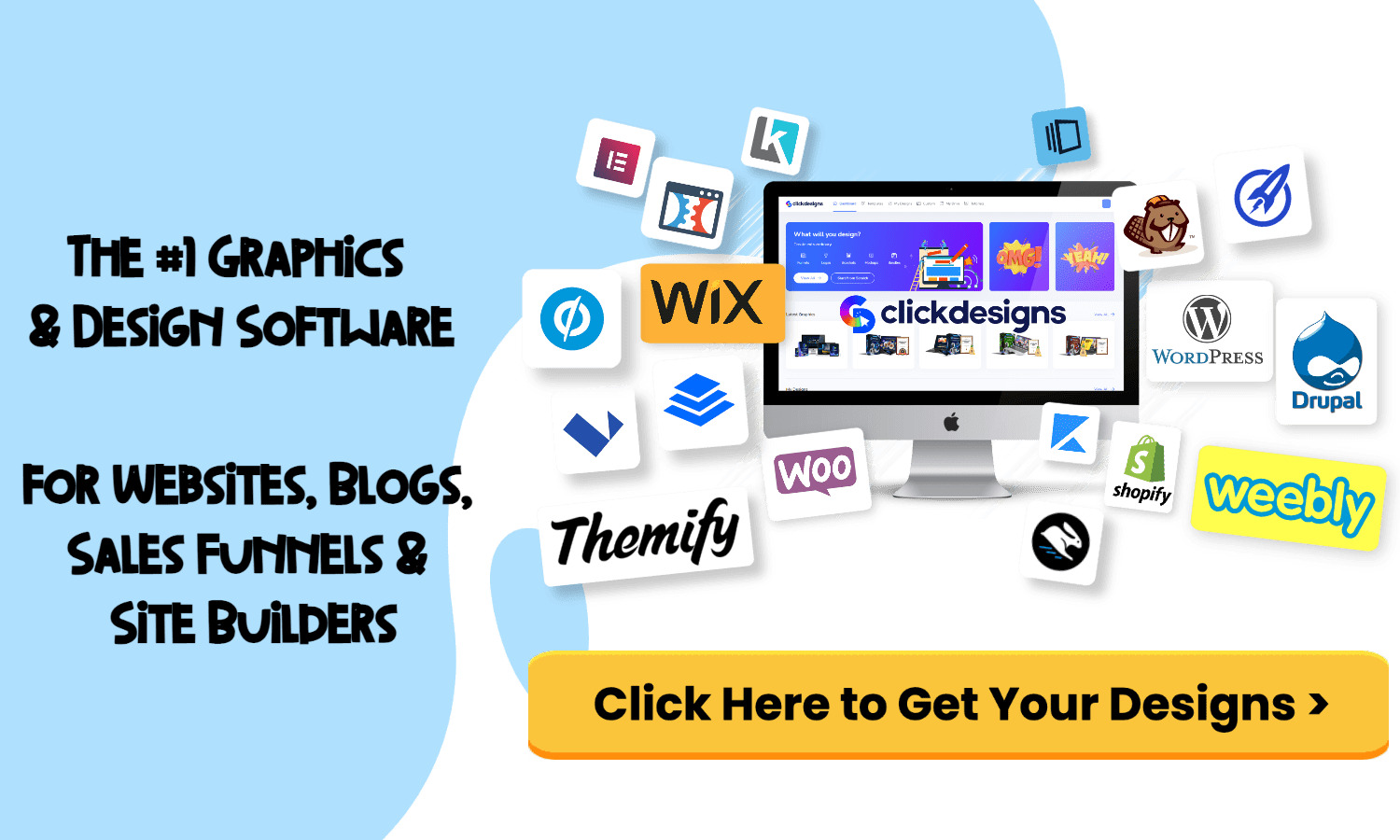 Please note that this is an affiliate link.